We Serv together and Soar together. We are a self-determined, self-governed regultory agency focusing on corporate government, and NGO compliance. Our mission is to investigate and bring to justice white collar crimes having high impact on Consumers. Our Consumer Advocates perform audits and examinations using our proprietary research methods to help corporations comply with all applicable laws.
Book Your Corporate Consultation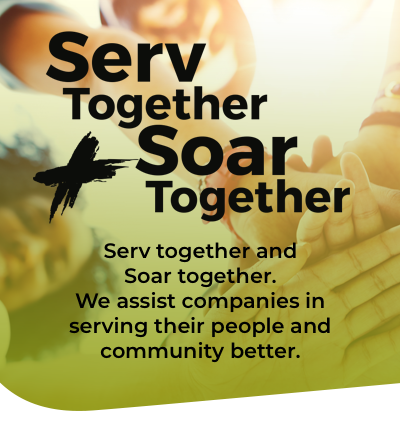 WE ARE USING DATA TO EMPOWER CONSUMERS
Creditors are seeing a significant increase in Consumer education in the age of information and artificial intelligence. Our work is focused on collecting creditor compliance data on financial institutions to help Consumers execute administrative enforcement in the best interest of their estate. Many Consumers are not expert administrators and Congress knows that. This is why we see so many Consumer protection regulations and laws that limit what creditors can do when transacting with Consumers.
We are not attorneys and do not offer any legal advice or representation. We strictly perform research for the purpose of performing private administration of public and private trust transactions of all types.
Check out the NEW EPISODES of our newly rebranded Podcast #thecorporatecritic now streaming on Spotify. We're talking about the Consumer Experience and how corporations impact the administration of the Public Trust Territory of Indigenous (Hebrew/Jew) Peoples in North America.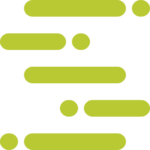 WHAT CLIENTS SAY ABOUT US
Serv approaches every business case from a global perspective, which enables them to have foresight into what a company's next step should be no matter where they are in the process. Founder Reese Robert's background with systems enables her to help drive efficiency and revenue with her strategies.
Laurie K., Department of the Treasury – Executive Leader
Serv is brilliant at simplifying processes and making life more efficient for anyone from startups to corporations. 
Sabrina Harris, Dazie Inc. – Owner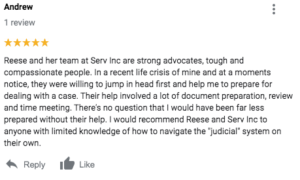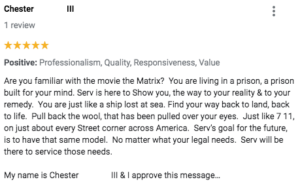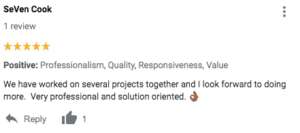 Our Story
We are Serv Inc., and we believe when we Serv together, we Soar together. We are here to impact Consumers and the corporations that serve them by ensuring proper compliance with all laws applicable to Consumer transactions. Our mission is to help corporations avoid compliance risk, claims for damages, and prosecution for white collar crimes stemming from improper administration of public trust from public officers and executive corporate vendors. We perform voluntary and involuntary investigative audits and examinations to help corporations reduce this kind of compliance risk, and to process complaints of violations. Our goal is to help corporations maintain their profit margins especially in banking and finance fields.